Anyone who has ever sailed knows how it feels to have the wind whipping your hair back and the water spraying your face.
However, there is a common misconception that you have to own a boat to enjoy it.
This isn't true anymore.
Today peer-to-peer boat rental services are becoming increasingly popular and allow anyone with an interest in sailing to rent a boat – or anyone interested in making money to get renters for their boat.
Can You Make Money Renting Your Boat?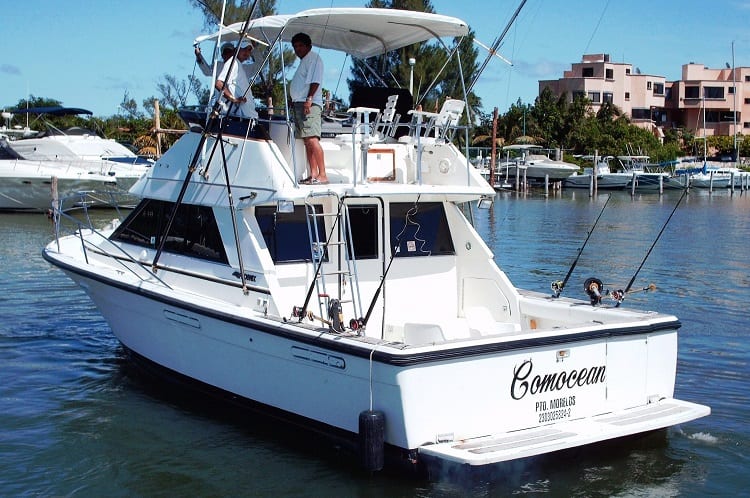 If you own a boat, you probably know that even if it is not out in the waters, it still costs you money. These charges include insurance, slip fees, and maintenance.
If you own a small dinghy, you may be lucky enough to put it on your truck and store it in your garage. However, if you own a dinghy, you will have to pay rent to the marina to harbor it, which is the slip fee.
Depending on the size of your boat and the rates at the marina, your slip fee can be anything to a few hundred dollars to thousands of dollars every month.
This means the annual mooring cost range can be several thousands of dollars. Not to mention the insurance fee and maintenance cost that can add significantly to this fee.
This is why it is a good idea to take advantage of those people who want to sail but are not ready to invest in a boat.
This way, not only can you earn enough money to pay out your monthly expenses but also earn extra by renting your boat a few times a month.
According to BoatSetter, a popular peer-to-peer boat rental service, a 20-foot powerboat can make about $168 in a single-day rental and a similar vessel up to 70-foot can make as much as $2,168.
The deal is even sweeter when it comes to sailboat.
If you own a 20-feet sailboat, you can make $337 per day and if the vessel is up to 70-foot in size, you can earn up to a whopping $4,337.
However, before you jump the bandwagon to rent out your sailboat, make sure your craft is seaworthy and properly maintained to ensure the safety of the passengers.
Therefore, it is a good idea to verify your safety equipment through the services of the United States Power Squadrons and U.S. Coast Guard Auxiliary.
This examination is free and as a bonus you will also be given a VSC decal to display on your boat and some added recommendations on how to make you a safer boater.
Is There an Airbnb for Boats?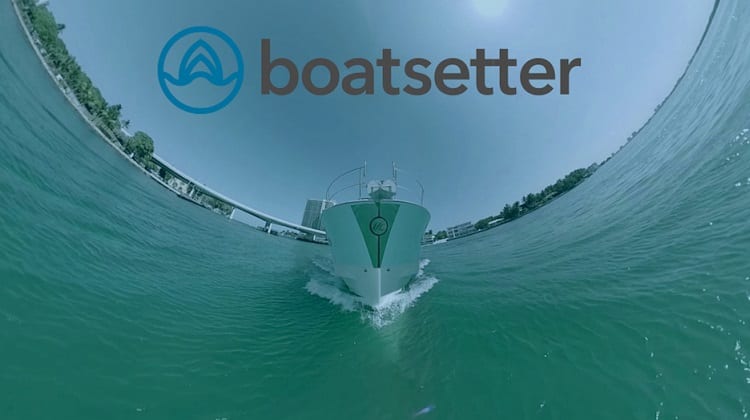 To provide boat owners with tenants and aspiring boaters with seaworthy vessels, peer-to-peer boat rental companies have emerged.
The concept is similar to Airbnb in real estate which does not own any of its listings but receive a commission for renting out rooms to people – only this is for the boating market.
With P2P boating services, people with underused vessels can rent them out for a few hours or days which would otherwise be gathering dusts in the marina.
For non-boat owners, this is also a great opportunity as all they need to do is to hop on board and let someone else handle the costs associated with the ownership of a boat. The best Airbnb for boats is BoatSetters.
Here, potential renters can browse boats of all types and size and find the one that suits their needs. Once they decide on a vessel, the company can handle all aspects of transactions for them.
Boat owners can set their own prices based on the market price as well as the deposit. This deposit cover contingencies like missing equipment like life jackets, minor damage, or not refueling the boat.
Insurance charges are also included in the price along with the deductible, which is around $1000. Many boat owners set the deposit in a way that it covers the deductible.
Of course, since your boat is a significant investment and your pride and joy, you also don't want it to fall into the wrong hands.
With this in mind, these Airbnb-type companies do a background check on renters and require them to complete a questionnaire, an affidavit, meet certain age requirements, show a valid driver's license and two years of experience boating, if they intend to sail the vessel themselves.
Do I Need a License to Rent a Boat?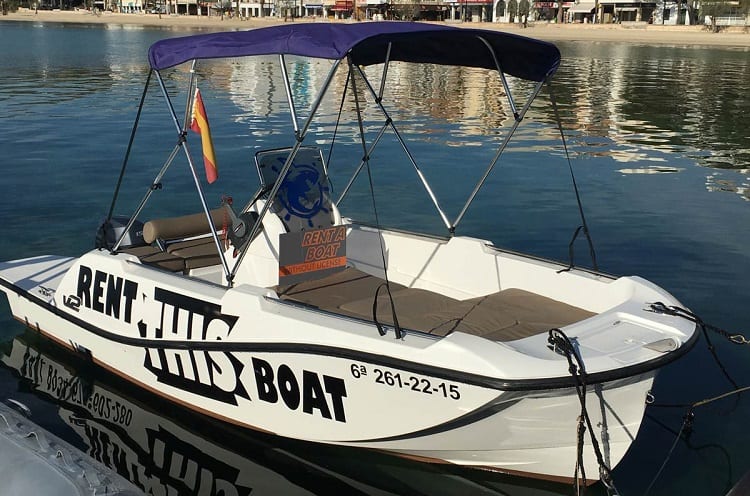 What of the most common questions you will encounter in the business of renting a boat is "do I need a license to rent a boat?"
Depending on which state you are in, the answer will be different. If you are renting out your boat for the first time, however, it is as good idea to do some research and read on some resources that can offer you information on boat rentals.
The US Coast Guard Auxiliary offers a state-approved boating course where you can learn about boating laws. People who want to learn how to drive a boat can also get hands-on training there.
The National Association of State Boating Law Administrators provides an online reference guide where you can see the state laws on specific boating topics.
Your state's wildlife and fishery industry will also have different requirement on how to operate a watercraft.
In addition to state laws, there are also federal laws for recreational boaters.
Now let's get to the main question: Do you need a license if you are renting out your boat. The simple answer is "No, you don't need a license to rent a boat." But you do need one to do the actual sailing.
Here renters have two options: they can either do a bareboat charter or get a skipper-guided charter.
Bareboat Charter
If you go with a bareboat charter, you are renting a boat without any crew, which means someone from the renter's side will need to drive it.
In this case, the boat owner or the boating rental company will need to see an internationally recognized license, like the ICC, CEVNI or Radio License, to prove that you have the relevant training and skills to handle a boat in international waters.
If a renter is from another country and has a license from there, they can fill out an ICC application form and send it with proof of their license to receive an ICC certificate.
Boat licenses also vary depending on the type of vessel you are sailing. The best way to determine which license is needed is to ask the charter or company you are booking with.
Skipper-Guided Charter
If you opt for a skipper-guided charter, there is no need for a license since you will be renting the boat along with a skipper or captain who will operate the vessel for you and is liable for the safety for all the passengers on board.
This service will cost you a bit more than the bareboat option, but you will not have the added responsibility of sailing your boat and you can enjoy a stress-free sailing experience.
Additionally, if you are curious about how the boat works, you can assist the skipper in doing tasks like dropping the anchor and raising the sales.
Besides the license required to drive a boat, there are some additional requirement that you need to fulfill before you are allowed to take a boat into open waters.
Age Requirements
In most cases, you will need to be at least 18 years of age to rent power boats, even if the boats are operated by a captain.
In other cases, you may need to be 21 or even 25 to rent out a bareboat charter. The boat rental companies have their own sets of policies and restrictions and so they differ from one to the next company.
However, a bareboat charter age requirement is a bit more flexible since it is operated by a caption or skipper.
Other Safety Requirements
Moreover, there are several other safety requirements besides the age factor that you need to take into account if you are renting a boat.
For example, if you intend to sail the boat, you should have a valid boater's certificate and it should be held for at least two years consecutively.
You should also not have any major driving violations in the last three years or a boat insurance claim in the last three years. Additionally, you should not have any criminal conviction within the last 10 years.
Some boat rental companies also require a mobile phone number for verification purposes.
If a boat renter does not meet any of these conditions, it is the responsibility of the boat owner or the boat rental company to not rent a boat to you.
Bottom Line
Renting out your boat can be a lucrative and passive side business which can, if nothing else, help you recuperate the cost of keeping your boat. However, boat owners need to be very vigilant when it comes to who rents out their boat.
If the person intends to sail your boat, it is extremely important a driver's license should be shown and the renter should meet the criteria of the boat rental industry.
Failure to do so can risk you getting into trouble with the regulatory authorities, like the coast guards, in case of an accident that happened due to negligence.