If water makes you feel ecstatic, the chances that you'll end up buying a boat at some point in your life are high.
For those who love the water, owning a boat is one of the greatest things ever. Why?
Because you can be on the water whenever you want, without having to go through the hassle (and paperwork) of renting a boat!
If the time to buy a boat has finally arrived for you, you now have a big decision to make – do you buy a used boat or invest in a new one?
While buying a new boat is the best bet, you can always choose to opt for a used boat for yourself. There is no one definite answer to the question, so what's the better thing to do?
Whether you settle on buying a used boat or a new one, each choice comes with its own set of pros and cons.
In this detailed account of buying a new vs. used boat, we've highlighted all the aspects that will help you decide whether buying a used boat or a new one is the best choice for you.
Which Boats Hold Their Value Best?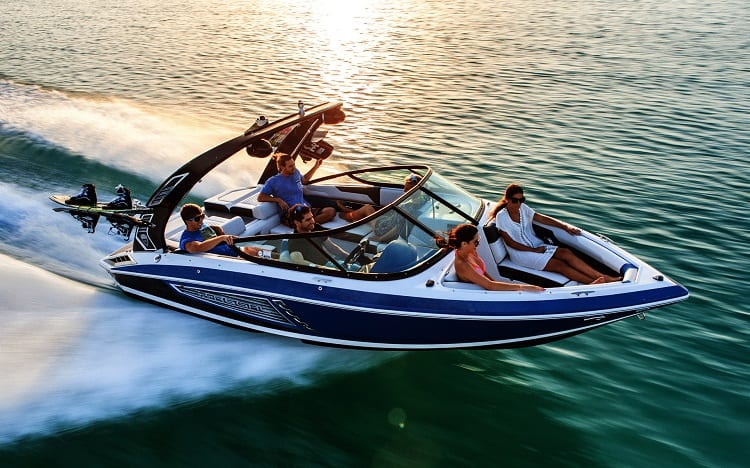 Boat owners are more often than not sentimentally attached to their boats, and they expect buyers to understand how valuable the boat is to them.
However, just because a boat is special to you doesn't mean potential buyers will be willing to pay an unreasonably high price for it.
Not all boats hold their value over a long period as the value of boats depreciates notoriously. Therefore, before you invest in any boat, you should know if that type of boat has a good resale value.
If you want your boat to hold the best value for the longest time, the first thing you need to do is maintain – keep it in the best possible condition. Buyers are more likely to pay a reasonable price for a well-maintained used boat.
We have compiled a comprehensive list of types of boats that are best able to retain their value, even over an extended period of time.
If you want to be sure that you're making a worthy investment, have a look at the types of boats that you should consider buying.
Bowriders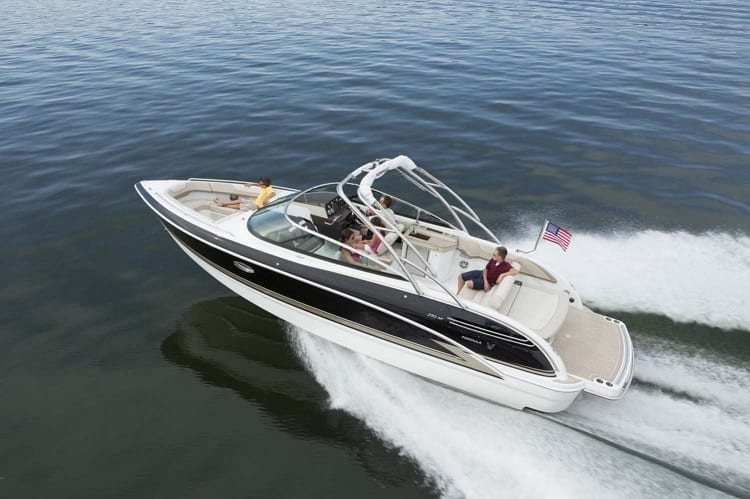 Bowriders are among the most popular boats for all the right reasons. For starters, they're incredibly comfortable and highly versatile.
This type of boat allows passengers to ride at the bow of the boat and enjoy water sports like wakeboarding – all thanks to its high speed!
Bowriders are ideal for families. They're also the best boats for partying, fishing, and water sports. What's more, they're also trailer-able. Therefore, people who love to spend relaxing weekends on the water prefer investing in bowriders.
Cabin Cruisers
For people who like to spend extended periods on the boat with their family or wish to accommodate their crew while on longer voyages, cabin cruisers might be the best choice for them.
A cabin cruiser provides passengers with the convenience of a small home with a cooking facility, accommodation, and any other necessary facility that they might need.
These features make it suitable for when you're out on the water for a long time.
Cabin cruisers have excellent resale value primarily because they're an excellent choice for families. Since not everyone can afford to purchase a new one, people fond of boating and cruising are always on a lookout for a used cabin cruiser!
Catamaran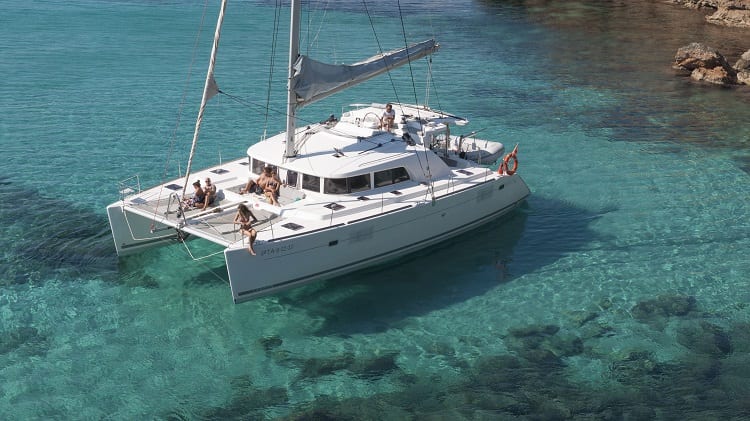 The catamaran is a boat worth investing in for several reasons. It provides riders with comfort, safety, and plenty of space. Catamarans are highly stable and fast.
This type of boat is extremely easy to sail and maneuver, especially in calm waters.
Sailing a catamaran is a lot less exhausting as compared to other types of boats, which makes it a common choice among people who want to enjoy relaxing trips out in the sea.
The roominess, good maneuverability, and excellent safety of a Catamaran make it an attractive boat to own, which is why, even after years of being in use, it still is a great catch!
Cuddy Cabin Boat
Cuddy cabin boats are similar to bowriders, but unlike bowriders, they have a living space and a closed deck, which means that they're a great choice cruising with family and friends.
The longest cuddy cabin boat available in the market today can accommodate as many as eight passengers.
If you're looking for a boat that allows you to enjoy the modest accommodation and impressive dexterity of a cabin cruiser at a fairly reasonable price, a cuddy cabin boat is what you should opt for.
Cuddy cabin boats hold their value for a long time for obvious reasons; comfort, safety, and a wealth of facilities.
By the way, these features also make cabin cruisers incredibly expensive, but with a cuddy cabin boat, you get all of this at a much lower price!
Deck Boats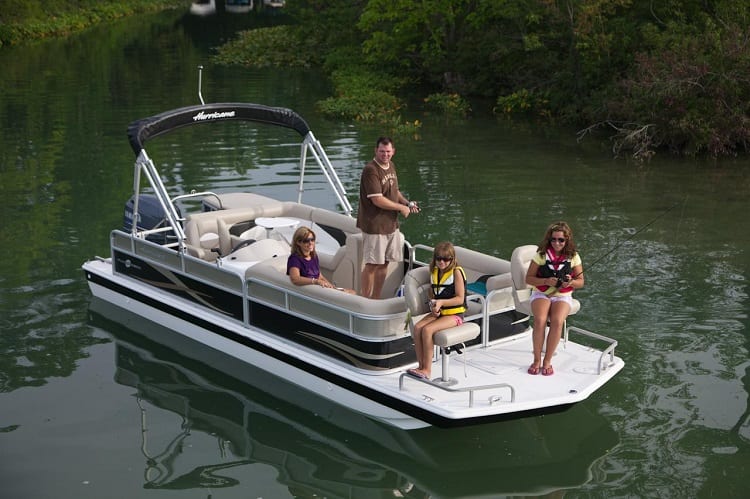 Looking for a boat that has a humongous deck and superb storage facilities?
Deck boats are what you should be looking at. Deck boats have deeper cockpits and wider beams.
They provide all the recreational facilities that you might want to enjoy while out on the water. If you're a fan of boat parties, deck boats can change the face of parties for you!
New decks boats are insanely-expensive, which is why used deck boards are wiped off the market in literally no time.
Apart from the ones mentioned, numerous other types of boats hold their value well, including fishing boats, pontoon boats, sailboats, and, of course, speed boats!
Are New Models Of Boats Worth Buying?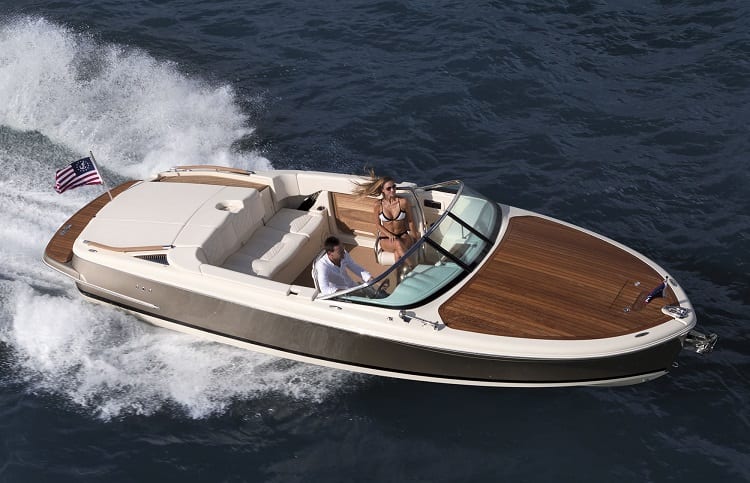 Newer models of boats are not extravagantly-expensive for nothing, you know.
When you look at their accompanying price tags, it's only natural to wonder what makes these boats so expensive, and more importantly, whether they're even worth investing in. Let's have a look at why these boats are so expensive.
Equipped with the Latest Design
Newer models of boats are equipped with the latest design. Boat design is updated every year, and newer models have new features, better style, and upgraded accessories.
Latest Gadgets
A newer boat model will have the latest gadgets that will put you and your boat ahead of those other old boats on the water.
When you're purchasing a new boat, you've got an option to upgrade accessories that you think will best fit your needs. With the older, used boats, you'll have to adjust to whatever is built in.
Full Warranty
Buying a used boat might help you save big on dollars upfront. However, in case there is a fault that needs fixing, the money that will go in the repairs will be a lot more than what you saved initially.
Newer models come with full warranty coverage. They are far more expensive than older boats, of course, but the peace of mind that you get makes the investment worth it!
Customization
If you can't find a boat in the market that can cater to all your needs, you need not worry.
Boat manufacturers take pre-orders for new boats, which means that you can get your boat customized as per your wishes. From the pinstripe to hull colors to accessories, everything can be customized to suit your requirements.
Financing
Buying newer boats comes with the option to avail of a loan. Boat dealers can help you with arranging the financing and make the entire process as smooth as possible.
However, you have to pay in full when you're purchasing an old, used boat, which might not be possible for everyone.
Peace of Mind
With newer models of boats, you don't have to worry about any hidden issues with the boat coming to the surface at a later point in time.
Since you'll be receiving the boat straight out of the factory, the boat will be in the newest and most excellent condition through and through.
Buying new boats is definitely worth it, considering that they come with up-to-date features, have a full warranty, and above all, provide you with the peace of mind which you just can't enjoy in case of old, used boats!
The Must-Do Checks When Buying A Used Boat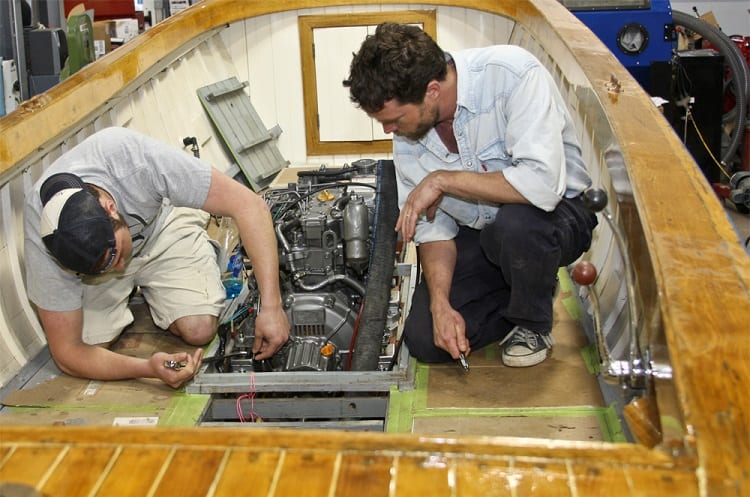 If a new boat doesn't fall within your budget, the option to buy a used boat is always open for you. However, there are certain things that you must check before you buy a used boat. We have listed down the must-do-checks below:
Check if there are any cracks in the fiberglass both below and above the waterline.
Check the boat for signs of damage, including cracking, flexing, moisture, and mold in the fiberglass and wooden parts of the boat.
Check the floor to ensure that the wooden floor isn't rotten.
Check the seats, carpet, and the top surface of the boat mildew.
Check the electronics to ensure they're working fine.
Check if the power-steering or alternator belts are worn, cracked, or too thin.
Start the engine to see if it comes to life easily without any excessive vibration or sound.
Check the engine oil for grittiness, which is a sign of serious engine damage.
What Is The Best Month To Buy A Boat?
The best month to buy a boat is December – between December 14 to December 31, to be exact. It is a golden time for purchasing a new boat with the highest chances of bagging a great deal.
So, if you're planning to buy a new boat, wait till December and save some money!
Closing Words
When it comes to the new vs. used boat debate, the final decision is based entirely on your preferences.
While buying a used boat can help you save money, there is always a chance of costly repairs coming your way in the future.
As far as buying a new boat is concerned, it gives you peace of mind, which makes the investment genuinely worth it.