Has your life's dream been to buy a boat and sail over the sea or go fishing when your heart desires?
While many dream, very few people actually have the capability to finance a boat. Well, it's about time you make that dream come true with the help of a loan.
Using our boat loan calculator, you can determine the amount of money you need and how to obtain it.
The loan amount varies by make and model of the boat as well as the size. It also largely depends upon your income, savings, and financial capacity.
If you can afford a yacht, then you can buy one, if you can afford a speed boat, then buy that. But make sure you aren't breaking your bank to fulfill a dream.
Boat loans work the same as most installment loans do. The only difference is the fact that you are borrowing money to make your dream come true and may be more willing to pay lengthy installments.
At the end of the day, sailing in your own boat is an experience to remember. But before you sign up for a boat loan, make sure you are well aware of what you are getting yourself into.
What Are Typical Boat Loan Terms?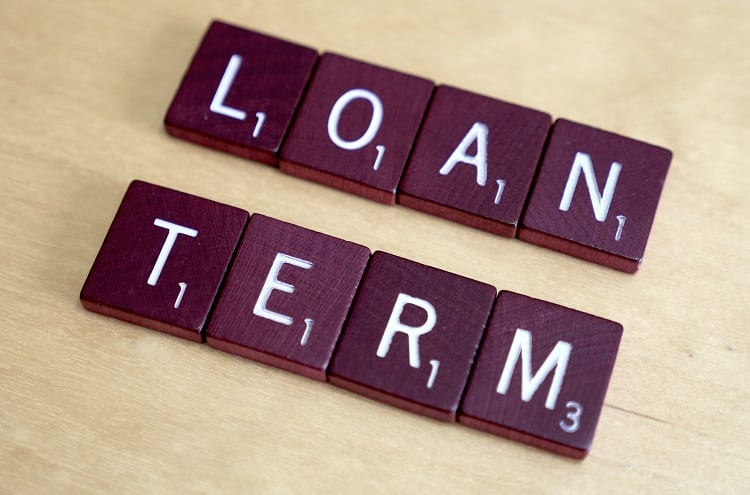 Essentially, boat loans are just like automobile loans. You continue to pay it off via fixed installments over a set period of time.
Similar to car loans, you can apply for any loan amount, with or without down payments. Lenders then offer an interest rate.
Here your credit score plays an important role, and you may be able to obtain a lower interest rate if you have a good history.
However, a boat is a lot more expensive than a car, which means the sum you borrow will be a substantial amount of money.
You may be paying heftier installments, or they may extend over a longer period of time. While automobile loans generally last up to six to 7 years, boat loans, on average, extend over ten years.
But they can extend up to 20 years depending upon the loan amount.
The installment amount will depend on the amount of money borrowed and your financial capability. Do keep in mind that some lenders may ask for a down payment of approximately ten to twenty percent of the loan.
What Credit Score Do You Need for a Boat Loan?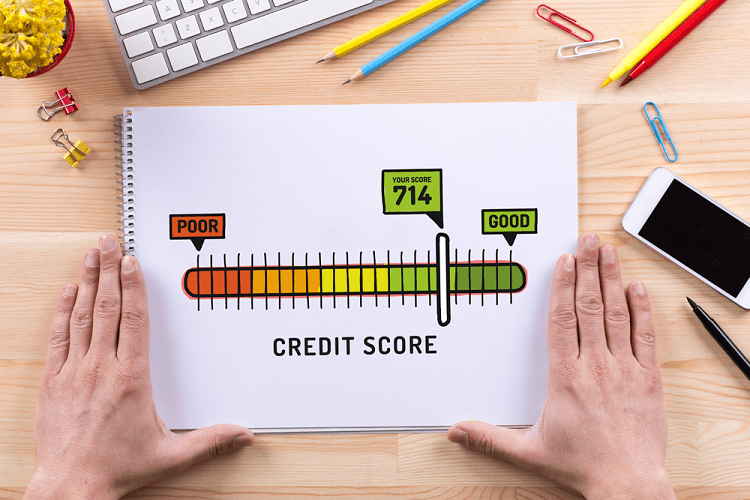 When applying for loans, there really isn't a staple credit score that you need to get approval. Each lender has different possibilities, and some may be willing to risk providing you a loan despite the bad credit.
However, do accept the repayment terms to be a lot more stringent if you have an unfavorable credit record.
For you to get the best deal, your credit score should be at least 650 and above. Some lenders make a concession for those with a score above 600 as long as they have a low debt to income ratio.
If you don't have any major red flags in your credit history, like bankruptcy, you should be able to get a boat loan without a down payment and acceptable interest rates.
However, if you have a credit score that falls between 500 to 600, it is considered an unfavorable one. Getting a loan approved with such a track record if difficult but not impossible.
However, do keep in mind that it won't be easy to meet the payback requirements that the lender sets.
With a bad credit score, you will not only be paying high-interest rates, but the lender will also ask for a down payment. Your loan will also take longer to get approved as the lender runs extensive background checks to locate any red flags.
How Do Boat Loans Affect Your Credit Score?
Purchasing a boat via borrowing is a painstaking process. It is a commitment, and unlike an automobile loan, it may extend over two decades.
However, if, at the end of the loan term, you pay off your debt in a timely and responsible manner, it may very well be worth it as it does wonders for your credit history.
Boat loans paid back on time can substantially improve your credit score and may prove beneficial for those with a bumpy loan history.
Where Can I Get a Boat Loan From?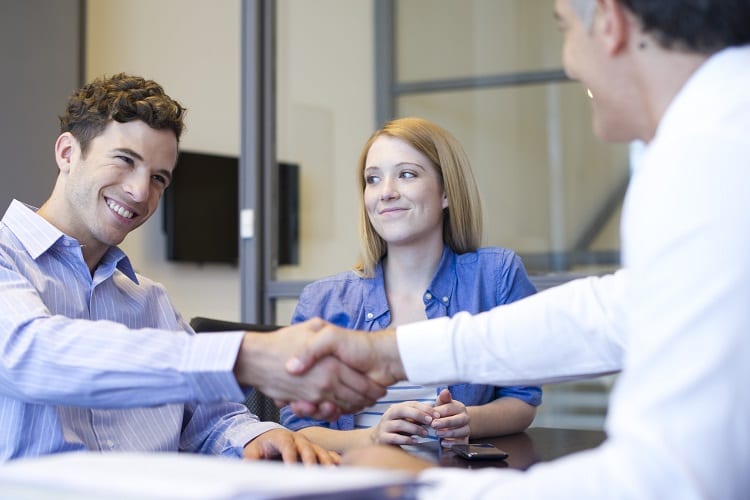 While there are different types of boat financing options, you can broadly categorize them into two categories as secured and unsecured loans.
Secured Loans
They are backed by collateral or security against which you attain the loan amount. In fact, they are very similar to auto loans. Here the boat is to act as the security.
If you stop making payments on your loan, the lending agency has the right to repossess the boat in order to get back the loan amount.
There is another type of secured loan known as a home equity loan. It is a little riskier than the previous option as your home acts as security here.
In case you are unable to make your payments on time, the lender may take your home and sell it to get back their money.
Here the stakes are higher do the interest rates offered are exceptionally lower. However, if you end up becoming a defaulter, you may lose your house, which is quite a big risk. But on the bright side, you get to keep your boat.
The best way to apply for secured boat financing is through marine specialists. They act as brokers and help you procure boat loans via certified lenders.
The main advantage of using a marine specialist is that they are experts in the field and can help you determine whether the boat of your choice is worth borrowing money for or not.
These loans are secured by the boat and also require that the borrower pay a down payment of ten to twenty percent. To sum it up, marine specialists ensure that you can afford to purchase a boat before they help you obtain a loan.
Unsecured Loans
In an unsecured loan, you are not required to sign over the boat or any other property or asset as collateral.
Here the interest rates may be high, and you may even be required to pay a deposit depending upon your credit history. However, an unsecured loan is a better boat financing option as it is less risky.
You can avail secured and unsecured loans from various sources, including credit unions, banks, and online lenders.
It may be in your own best interest to approach credit unions as they are non-profit organizations.
In fact, they offer lower interest rates than other lending agencies, especially for those with bad credit records. So this is the place to be if you have a less than perfect track record.
We suggest you only approach a bank for a loan if you have a credit score above 750.
Banks are for-profit organizations and tend to charge higher interest rates for mediocre or low credit scores. You may, however, be able to get a good deal if you have an excellent history.
If you can't wait to set sail on your own ship, then online lenders are the way to go. They provide faster financing options, and some even approve personal loans within 24 hours.
Because they are competing against other financers in the online sphere, you have a good chance of getting market competitive interest rates even with bad credit.
Are Boat Loans Hard to Get?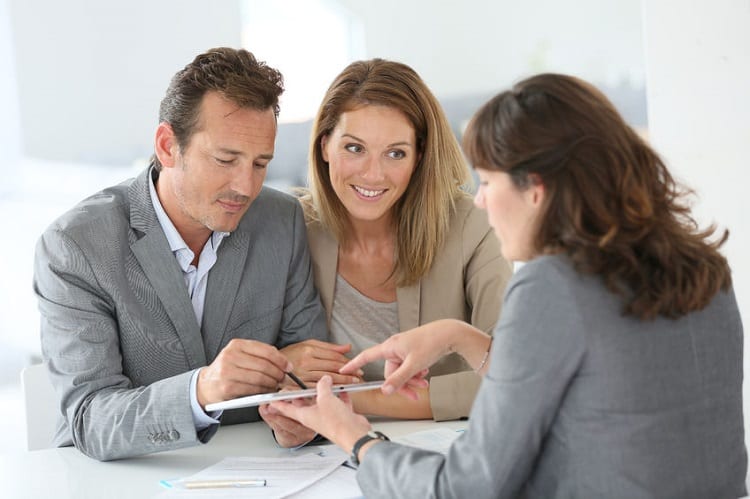 Though the entire process seems daunting, it really isn't, and contrary to popular belief, boat loans are almost effortless to get. The application process is very straightforward, much like it is for automobile loans.
As a borrower, you will need to present the following information:
Name
Address (own or rental)
Employment status and proof of income
Other financial assets you may have
Some lenders ask for co-signers who guarantee that you will be able to pay back the borrowed amount. They will need to present:
Name
Address
Monthly house payment
Proof of income and employment information
Proof of Identification – Driver's license
You will also need to present the necessary details about the boat you intend to purchase. The manufacturer, year, and model are particularly important as these help determine market value.
The length of the boat, engine make, and horsepower, hull number, is also essential as these, too, help determine the resale value or salvage value.
Some borrowers even ask for additional information, including intended use or years of boat experience. And then, of course, you will have to list down total cost, which should include the price, tax, title, and registration fees.
After you present all the information, you will have to give the lender signed permission to run a credit check on you.
But before you sign any contract or piece of paper, read it thoroughly to avoid falling prey to scams. This is particularly important if you are applying via online lenders.
Once all paperwork is complete, and your credit check results come back, you will receive an offer. If you want the best deal, then it's best to apply via multiple lending agencies.
Doing so will present you with more options so you can choose one that is most affordable for you. But before you do, make a cost-benefit analysis using a boat loan calculator.
Boat Loan Calculator
A boat loan calculator helps you determine the interest amount and monthly installment amount over a set period of time.
Through it, you can easily identify whether you can or cannot afford to pay it back over your desired loan term or not. Here is a table listing down official boat loan interest rates that can help you calculate monthly installments depending upon the loan amount.
Loan amount
$15,000-$24,999
$25,000-$57,999
$58,000-$74,899
$75,000-$499,999
Rate
6.89%
6.99%
5.62%
4.62%
Term
12 years or less
15 years or less
15 years or less
20 years or less
Interest rates on amounts above $450,000 vary from lender to lender. However, using this table, you can get a rough idea of the monthly amount you will be required to pay back.
So, for example, you obtain a $15,000 loan with a down payment of 10%, then you will be paying around $153.38 per month over a 12 year time period as per the table.
You can even use it to calculate the amount payable without any down payments or with smaller loan terms.
Can You Buy a Boat with No Money Down?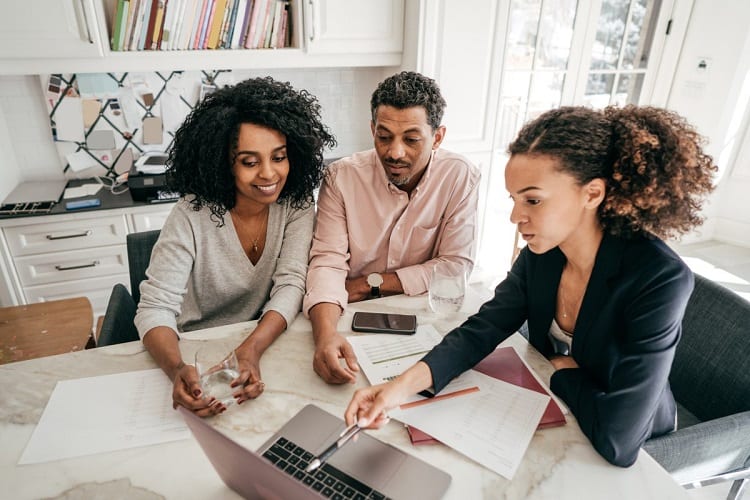 If you've been dreaming about owning a boat for a while now but still have no savings, don't worry as there's still hope. You can buy a boat even if you don't have the money for a down payment.
There are various loan options that can help you finance your dream purchase. By following these few simple steps, you can become the owner of your own boat by obtaining a loan.
Step 1 – Check Your Credit Score
A good credit score is essential here, as that is what determines how many lenders will be willing to give you a loan. It also plays a crucial role in determining interest rates and loan terms.
If you have a good credit score that is above 700, then obtaining funding will be a piece of cake. In fact, it improves your chances of getting an unsecured loan without any down payment.
Step 2- Determine a Budget Using a Boat Loan Calculator
Identifying what you can and cannot afford is essential. When it comes to spending on such purchases, there is a high probability that you may be willing to overspend or stretch your budget to the max.
We are here to tell you that you will regret it later as boat loans extend over prolonged periods. You will not find it easy to set aside a substantial amount of money each month to repay massive loan amounts.
So instead of making impulsive decisions, make calculated ones.
Set a maximum budget for each month and determine the loan term you are willing to pay it back over. Based on those calculations, identify a loan amount that is feasible and easily payable.
Step 3 – Search for Boats
When you go shopping with a budget, you won't always be able to buy what you want but will get what you need. Here you may need to either give up on the size of the boat or some of the features you so desired.
You may even be forced to look at used boats, but trust us, it is better to give up on excessive features rather than overstretching your budget. Financially burdening yourself for recreational purchases is not the wisest of decisions.
Step 4 – Consider Secured Loans
We understand if, after a lifetime of waiting, you don't particularly want to give up on some desirable features. You don't necessarily have to, as you always have the option of opting for collateral loans.
There are two types of secured loans. In one, the boat is presented as security. In others, you procure a loan against other assets you may have, for example, your home.
The second option is quite extreme, so we advise against it, but you can always keep the boat as collateral so that in case you become a defaulter, the lending agency can sell it to get their money back.
Step 5 – Search for Good Interest Rates
Getting a loan from the first agency you go to is not the wisest decision. We suggest you first do your research online to make sure you are well aware of market rates before you approach lenders.
Even then, you should always seek help from multiple lenders to ensure you get different offers.
Each lending agency has different policies and interest rates, so it's not necessary that they may be giving you the best available option in the market.
Make sure you let them know that you have approached other lenders and will choose the best offer so that they go the extra mile and offer you market competitive rates.
Once you have all the information and have calculated the monthly installments using a boat loan calculator, you can make a decision.
Conclusion
Buying a boat is like buying a car, just a lot more expensive. However, you can easily manage your finances using a boat loan calculator.
We strongly suggest you don't walk into a purchase, not knowing what the future repayment plan will look like.
Often people purchase boats on a whim but end up regretting it because of hefty monthly installments. You will also have to keep insurance and maintenance costs in mind when deciding on which vessel to purchase.
If you don't have the budget, you should always opt for used boats. They offer the same functionality as new ones but come with a cheaper price tag. In fact, if you do proper research, you may be able to find one that is barely used.
As long as you have a fair idea of how much money you will need for the purchase and maintenance, and are positive you can afford it, you shouldn't have much of a problem. A boat loan calculator can make decision making a breeze.